Effortless app management. Enterprise-grade security.
Explore Board's 2023 enhancements.
Board already empowers you to plan smarter in today's fast-paced, disruptive market environment. Our 2023 releases have built on this by introducing new features, including the revolutionary ability to interact with third-party systems, that take Intelligent Planning to the next level.
External systems, meet Board intelligence.
Extend Board intelligence outside the Board platform with our revolutionary REST API Procedure Call. Integrate data from external platforms and applications, orchestrate processes and workflows based on events, and leverage third-party services and algorithms. Your other systems are about to get a whole lot smarter.
Synchronization
Data synchronization between multiple solutions coexisting on the Board platform.
Bidirectional Integration
Inbound and outbound data exchange with external platforms and applications.
Event-based Orchestration
Automated workflows and processes to orchestrate planning beyond the enterprise.
Extended Intelligence
Augmented insights and decision-making through third-party services and algorithms.
Integrated application lifecycle management
Centralize and automate the lifecycle management of Board applications across the back-end and front-end​ from a single point of access.
Automated processes for version control, snapshot comparison and package deployment
Capsule objects are now fully supported in backups, packages, and deployments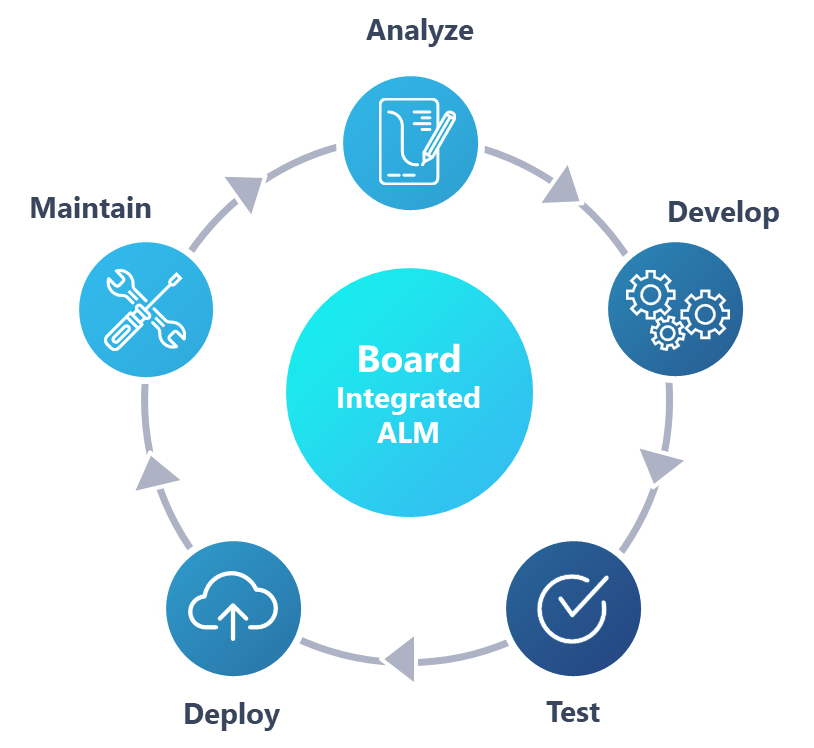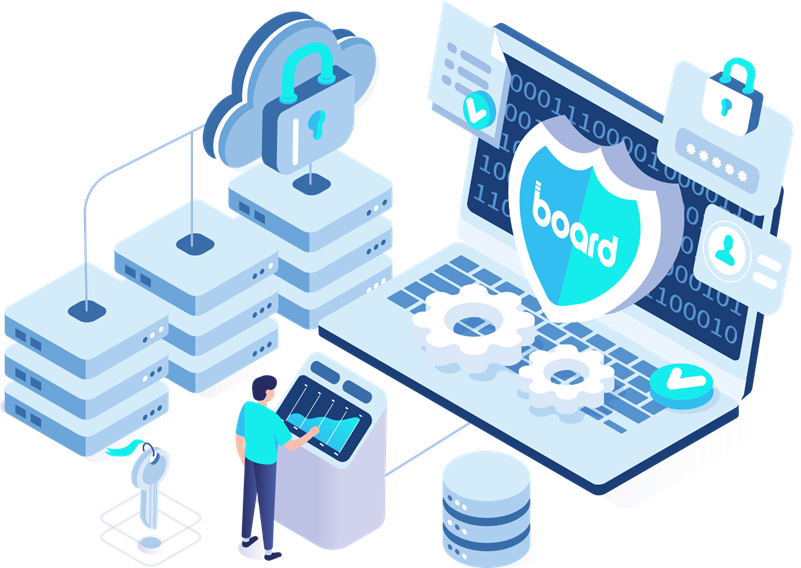 New cloud enterprise security model
Enterprise-level protection for your data with granular control that doesn't get in the way of the day job.
Easily model complex organizational structures by combining multiple security layers
Automate user provisioning and management through your corporate identity provider
Improved diagnostics
Keep your Board solution performing at its best. Increased granularity in the diagnostic log lets you analyze & monitor user activity and perform debugging & root cause analyses more efficiently and effectively than ever before.
Richer detail and additional information for layouts, data entry, data readers, data flows, and procedures
Seamless adjustment of verbosity level
Customizable session timeouts
Tighten security platform-wide and protect sensitive data by requiring end-users to reauthenticate with the identity provider at the interval of your choice. Select your chosen timeout and Board will take care of the rest.
Customizable timeout level
Configuration assistance provided by Board Support
Upgraded sparsity management
Manage sparsity in a fraction of the time. Easily identify cubes with unnecessary sparsity combinations and remove them without needing to clear and reload the cube's data.
New indicator highlighting the existing combination for each sparsity
Automatic sparsity optimization function
Custom style templates
Guarantee consistent visuals across presentations, reports, and dashboards with customizable style templates that let you select the standard formatting settings for all your Board analyses.
Comprehensive Entity style templates that can be applied with ease to data views and charts
Live preview of chosen settings within the Style Template Editor
Unbalanced hierarchy enhancements
Simplify the way unbalanced hierarchies are used in procedures and layouts and gain greater clarity of the structure through additional visualization options.
Apply selection to parents and children within procedures
Support for "By Column" and "By Row" display mode, and "Refer To" option in layouts
Adaptive number scaling
Improve the readability of dense reports by adapting numerical formats to your preferences and audience.
Set automatic number scaling or choose from thousands, millions, or billions
Save your preferences in a personal view to reapply them with ease
Smart import enhancements
Streamline data transformation and support more complex calculation scenarios when working with Excel datasheets.
Write a custom fixed value to a target Cube or Entity code/description
Define formulas through the well-known Algorithms syntax
Existing customer?
Visit the Board Community to find out more about our latest release.
Not yet a customer but ready to learn more?
See the power of the Intelligent Planning Platform for yourself.